Quality Assurance
Quality Policy
The company focuses on providing customers with quality products and services as a means of sustaining credibility.
Company development is regarded as the outcome of customer development.
Company survival is attached to protected environment, and customers are regarded as the sustainable management of the company.
The Connotation Of Quality Policy
The inflow of income and the customer's trust earned over the years are the result of our customer-oriented policy. It also gives us the competitive strength in the market. Customer development is a primary requirement of the company, and meeting this requirement through resource organizing, help us to achieve company development. The environment remains a platform that provides the opportunity for customer and company satisfaction, so, protecting the environment is a way of sustaining company's operation.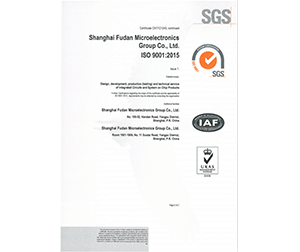 Quality Objectives
Our product performance satisfies all requirements of the international advanced level of related products; Average Outgoing Quality (AOQ) below the 40PPM;
The expected response time is under 24 hours of receipt of customers' complain or request, processing time of five working days with over 80% completion rate, 100% response rate and customer satisfactory result must be achieved; Products and services rendered to customers must be satisfactory; targeted level of satisfaction is over 98%.
Modules and plastic circuit products must align with the requirements of RoHS;
Products sold are expected to meet HSF requirements and meet customer commitments. There should be no case where product do not meet the HSF requirements.